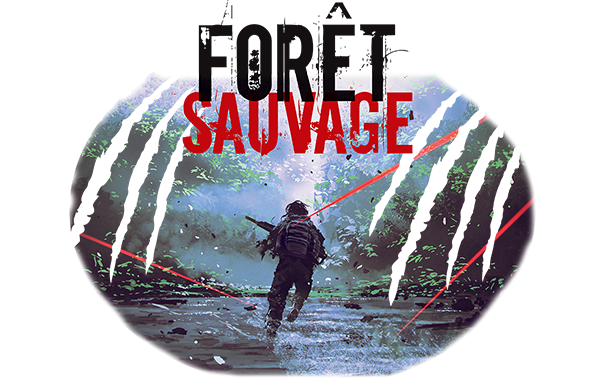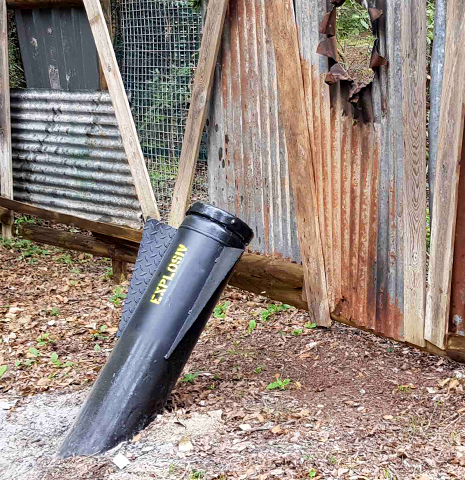 In 2182, humans have for the most gotten back to living in the forest, last place where vital resources still exist.
Quickly, the wooded zones have turned into territories held by clans. The ancient cut of cadastral parcels act to them as countries and frontiers.
If the homes have become rough and basic again, some last generation technologies have followed humans into their return in the nature : thus, their weapons are short laser trodons with infra-red sights, and the GPS geolocalisation remains efficient since the satellites are still running.
Today, a forgotten day of the year 2186, the clan from the 821 parcel and the one from the 257 parcel are facing each other once again, on both sides of the frontier spots separating their territories.
The Canyon Forest team have fixed a Mad Max, type scenery for you, a post-apocalpytic atmosphere full of humor and realism in the heart of an idyllic valley, between cliff and river, in the shadow of tall trees.
With family or friends, for a birthday or hen or stag party, come and discover our « wild forest » and its various games scenarios.
Payment methods
Possible to pay by Credit Card.
Informations and booking
14 persons maximum per game.
At Canyon Forest or by phone +334.92.02.88.88 or +336.71.56.01.34
Payment method : bank card.
Informations and reservations
Please call for bookings
+334.92.02.88.88
or at
+336.71.56.01.34
Clash
20 mn
10€
Price per person